Act now!
Your contribution is vital to us!
Swish: 123-607 21 10
Paypal: Use button below or Direct Link
Every contribution is spent 100% on stress and trauma relief actions – in Rwanda, Congo, Europe, Canada, India, Afghanistan, USA and Scandinavia – and Will Help Somebody on an individual, family or community level.
Your contribution helps us fund
Local trauma tappers in Congo and Rwanda
Trainings in schools, churches, survivor groups
Materials for schools and trainings
Translations for trainings
Transportation to trainings
Water and food during trainings
If you are using a mobile device, please scroll down to the bottom of this page and turn mobile theme OFF, in order to use the paypal buttons.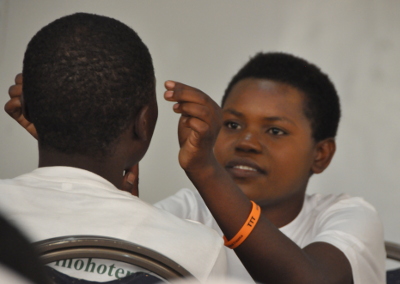 Tapping is taught to children in less than an hour after which they are able to help themselves, their friends and their parents. The scaling factor of this is incredible but the empowerment is even larger. We teach, train and spread this knowledge in schools, churches, survivor groups and any other local organization with a gathering. Materials are distributed in local languages to help remind that Healing IS Possible.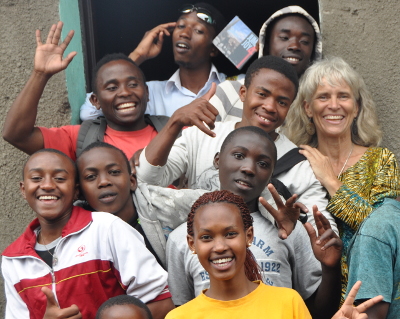 We have two trauma centers in Congo, one in Mumosho and one in Bukavu. Each of them treats/teaches up to 600 people in a year. The cost is around 300 USD per month, 3600 USD per year. Each month 4 local Trauma Tappers treat 50-60 people in each trauma center. You can read about these amazing peace projects in our 
blog
.
Murigo is one of several amazing survivors who has been healed through TTT and today works spreading these tools of peace in Rwanda in a large number of incredible ways, by visiting refugee camps and all 13 prisons in Rwanda. For 30 USD she can do a fairly large project covering transportation and water.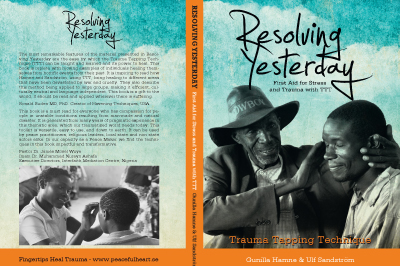 Our book Resolving Yesterday explains in simple language how TTT can be taught, used and spread efficiently with both laymen and professionals. When you gift it to somebody, you are funding our work AND spreading the knowledge. Win-win!