The Peace Package 2018
Welcome to join the Global Quest 2018 to distribute Peace Packages worldwide in areas of conflict, post-conflict and other areas or people with needs.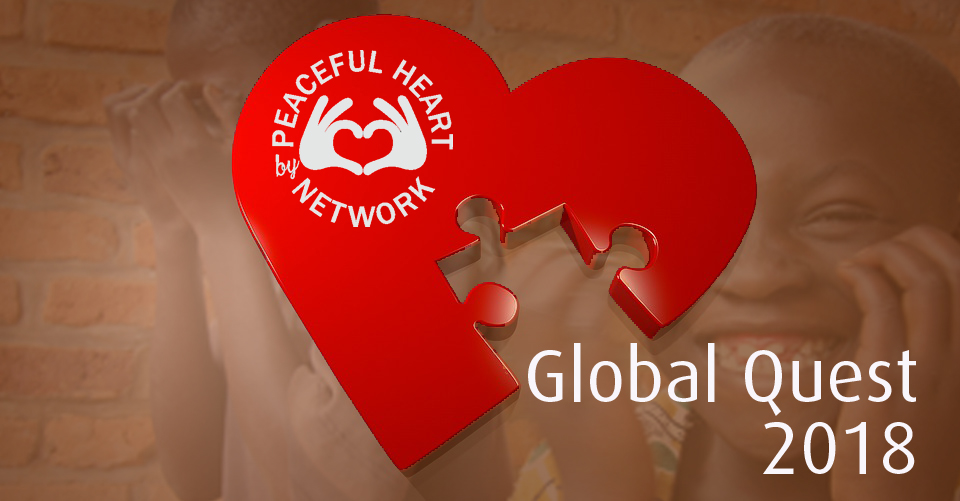 By investing 30 USD in a Peace Package for yourself or somebody else you help us to keep distributing peace packages in zones of need and post-conflict. Win-win.
Your peace of mind is a contribution to the world in itself. We know this from experience.
Everybody does something to relieve stress, so do you. The question is if it can be done even simpler, if we can add some more tools to your toolbox and some more information that you can apply wisely in your life.
THIS IS WHAT YOU GET
An instruction film: How to tap yourself
Symptoms: Understand stress & trauma
Here is our book: Resolving Yesterday
The bucket of resilience: A film about stress & trauma
A fantastic exercise: DoIn energy self-massage
Instruction materials: Self-regulation in 9 languages 
You also get to join all our online webinars where you can learn TTT and get certified – and get email support all of next year.
If you want to gift a Peace Package like this to somebody else, click on the link below, contribute and send us their email.
https://paypal.me/supportpeacefulheart/30
Trauma Help!
Follow the movie and help yourself now. Due to the acts of terrorism in Stockholm we have made a Swedish instruction for self-regulation.
Download HERE>>
New self-regulation instruction video
 Act now!
Help us improve global mental health in Rwanda, Congo, Greece, France, Canada, Germany, Sweden, Afghanistan, USA, Nepal and more.
Your contribution makes a big difference!
Swish: 123-607 21 10
Paypal (USD):
Or in Euros & Canadian Dollars
We found Marie in a small house in the outskirts of Kigali. Her fragile body was present in the room, but her thoughts were trapped in the genocide almost 20 years earlier; a never-ending nightmare where she was beaten down to the ground with clubs.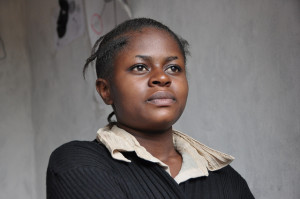 ---
"Thank you for what you offered to the people of Kenya, many said you have given them a life long gift. You are planting seeds of peace in people. They will grow and become a forest."
Pastor James Wuye
---
The intervention we taught Marie in less than an hour gave her relief after a few sessions, and is a simple relaxation technique that can be learned by anyone. The method is called Trauma Tapping Technique and we have spread it to over 100.000 people in conflict-ridden parts of the world. Anybody can help spread it, all you need is the will to do so.
Marie is just one of millions of people caught in horrific memories from war, trauma and stress (the woman in the image is not Marie). The need for a non-specialist intervention is global. Imagine the memories refugees from Syria are carrying. Despite incredible numbers of people in this situation we believe everyone can make a difference and this is how:
We have written a book about this method and our experiences; "Resolving Yesterday – First Aid for Stress and Trauma with TTT". We are giving away an e-version so as many as possible can learn and benefit from this through self-help and helping those around them.
---
"The TTT is now a mainstream in all walks of our lives, place of work, home etc. We are currently engaged with SGV victims. We no doubt employ it and will make you know."
Tafesse Haile, Ethiopia
---
Help us ease suffering and prevent violence. This is what we want you to do : Ask as many as possible to join us for by signing for our newsletter. In it we will keep you up to date with different ways to make a difference. 
· Share the free version of our e-book in social media, mails and blogs
· Share our website where additional materials can be downloaded free
· Like our Facebook Page.
---
"For Rwanda, this treatment is very important.  It is also not expensive if we consider other  treatments which demand the experts or high education in the domain and other materials. I see this treatment method as answer of the problem of trauma in Rwanda because many people can be trained and assist their collegues."
Naphtal Ahishakiye, Ibuka (Umbrella organisation of genocide survivors organisations in Rwanda) former President of AOCM and winner of Worlds´s Children´s Prize for the Rights of the Child in 2006
---
Mahatma Gandhi said:
"Be the change you want to see in the world." Joining our community is an opportunity to be that change!
Join Here>>

---
"We can only grow as a people and as a nation when we have peace inside, and as I understand these exercises give exactly that – peace of mind and heart. "
Leopold Rwagasana, local administrator, Ruhengeri
---